Our first two PRSSA meetings have come to an end!  Here's a quick recap of what we went over.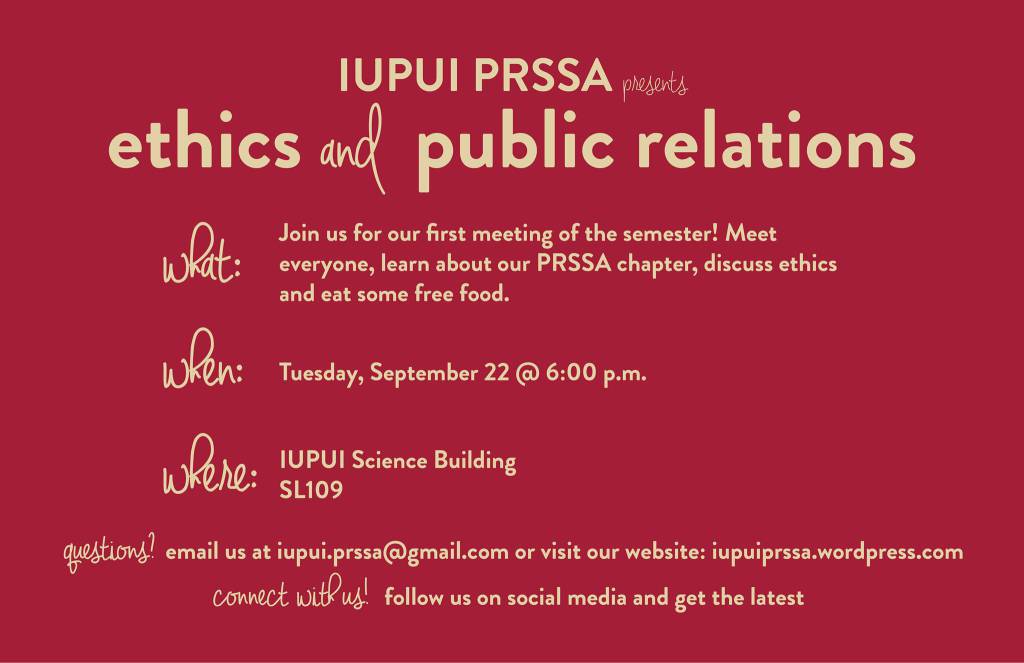 Our first meeting entailed introductions and then discussing ethics in the public relations field.  We got to meet all of our new members and began a new tradition of discussing everyone's spirit animals during introductions!  We then went on to discuss current ethical problems facing the PR world, including the Volkswagen and Jared Fogle scandals and how to ethically approach them from a PR standpoint.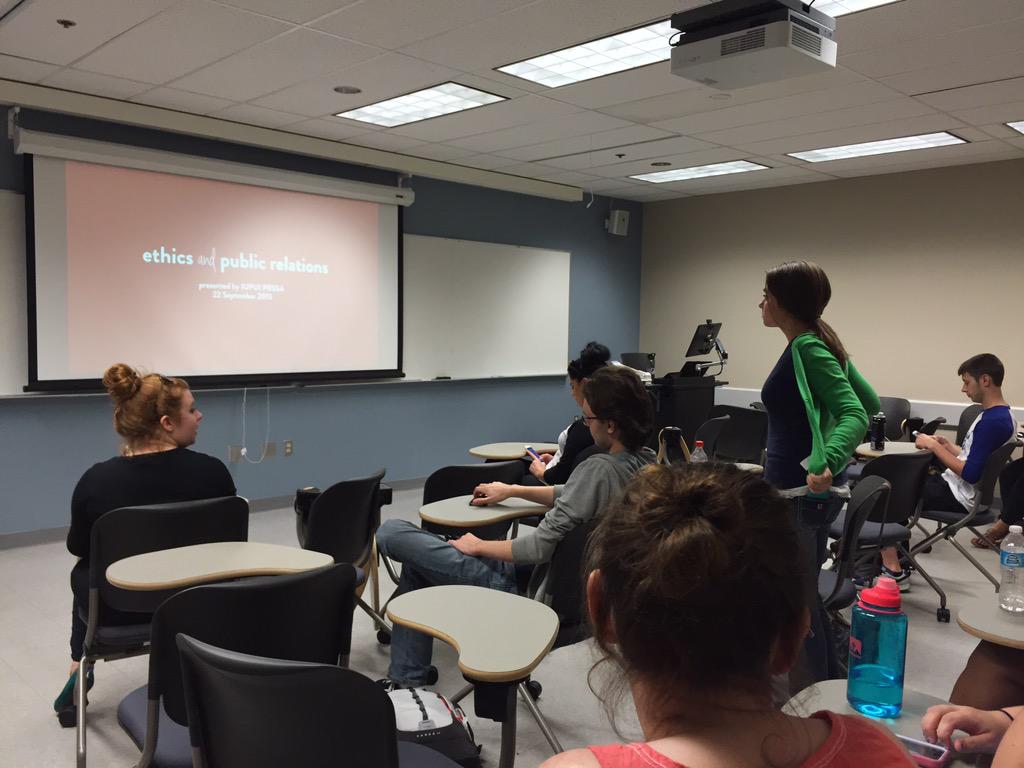 ---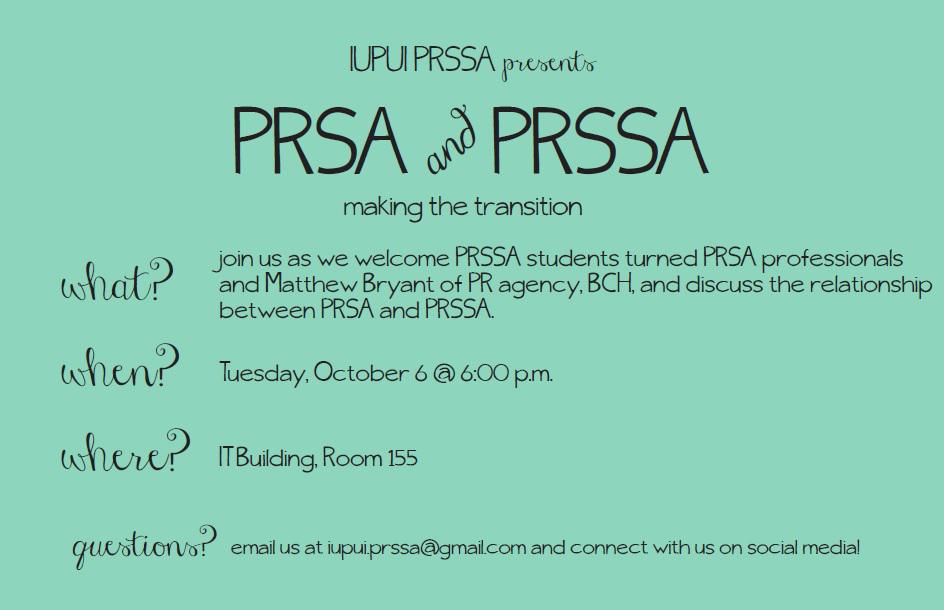 Our second meeting established the connection between PRSSA students and PRSA professionals.  We had a fabulous guest panel join us, including employees from both Bandy Carroll Hellige and the Indiana Department of Revenue.  With both of these organizations being so different, it was great to see how diverse the PR field can be, and how one PR career can be vastly different from the other.